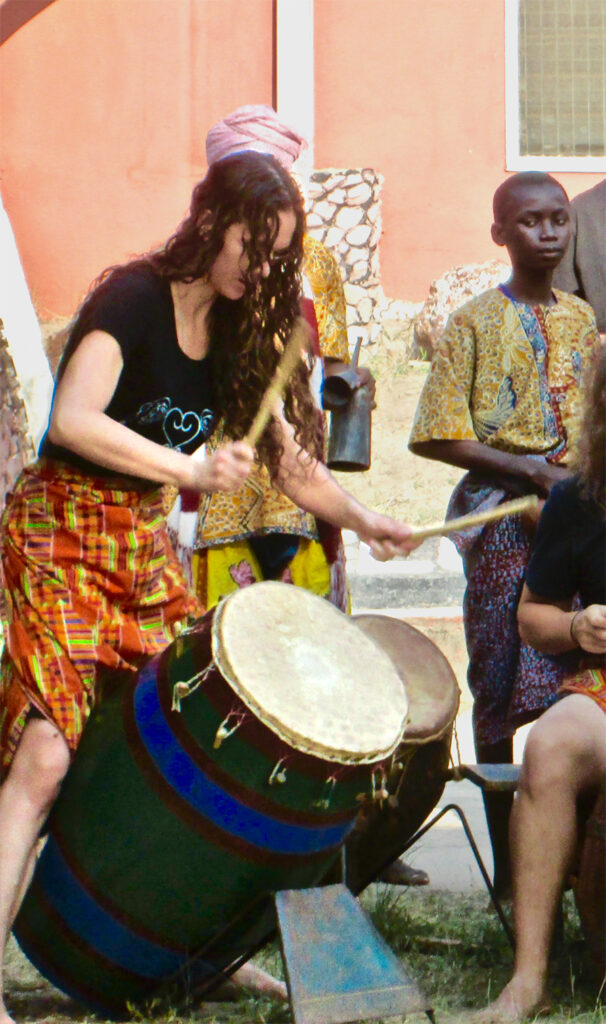 Jamie Thierman is a composer, orchestrator, a lover of music from around the world, and a born and bred Alaskan. She ventured south to study music composition first at the University of Oregon for her undergraduate degree, and then at the University of California, Los Angeles, where she completed her master's and Ph.D. degrees by 2015. Disguising her love of travel and world music as an academic study, she attended a three-week intensive African music and dance workshop by This World Music in Ghana, and was selected twice to have her music played by the Moscow Contemporary Music Ensemble in Russia. She continues this hobby by teaching herself to play the bodhrán and playing in an amateur Irish ensemble in Los Angeles.
Currently Jamie is working in Los Angeles as a composer and orchestrator. She writes music for both concert and film, and orchestrates music for major movies and TV shows as part of the Tutti Music Partners team, working on pictures such as Agents of Shield, Us, Outlander, Creed II, Happy Death Day I and II, Venom, Green Book, and many more. When not immersed in music Jamie can be found hiking, running, or attending lectures on space exploration.
Please visit Jamie's IMDB page for a comprehensive list of the films and TV shows she's worked on.